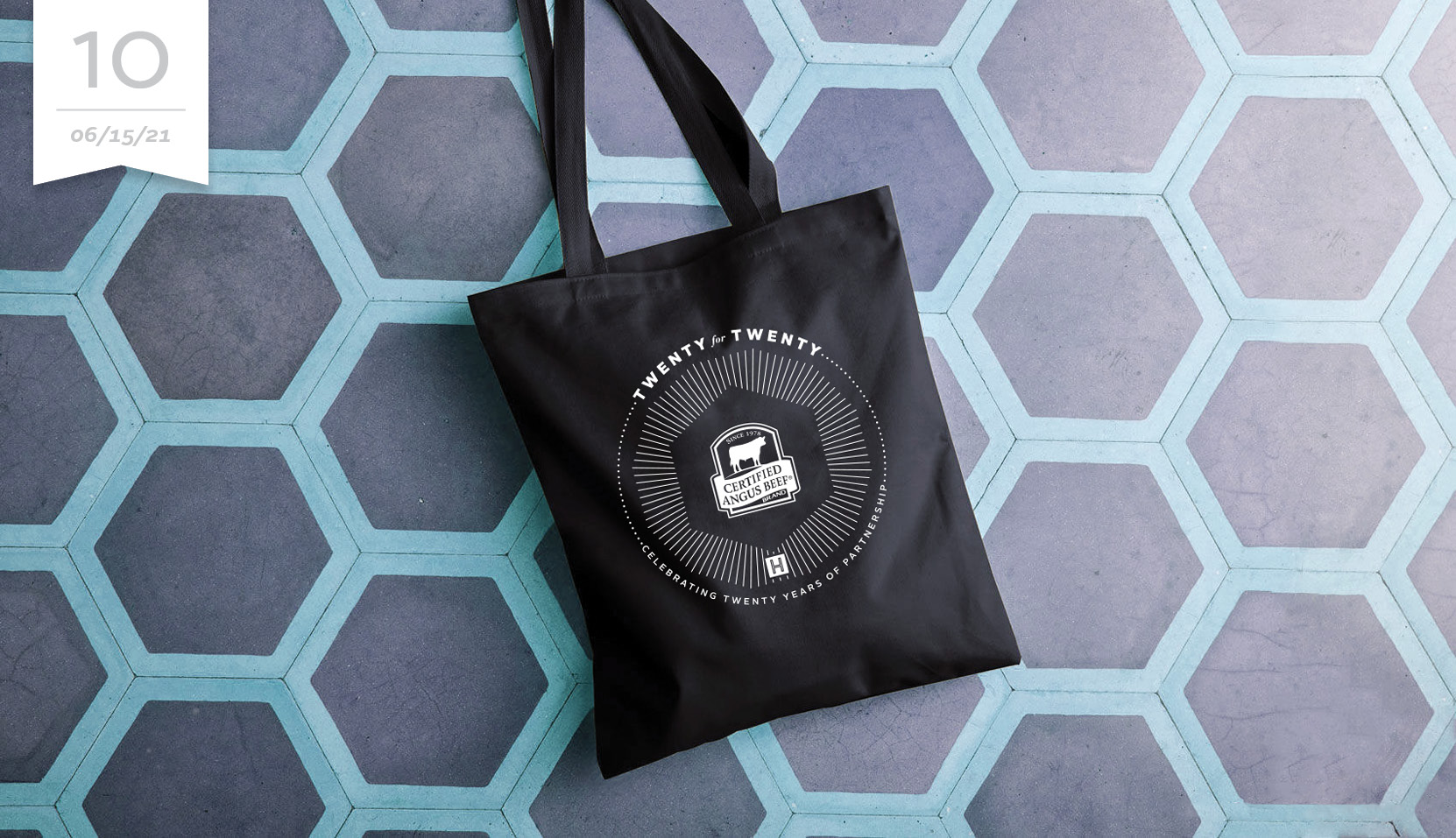 Tote Bags
Every lasting relationship has its big moments, but it's the little things that keep it going. To celebrate those, we created this simple tote bag to help carry around all your little things. Whether you're headed to the grocery store or the beach this summer, we know you'll carry it well.
Read More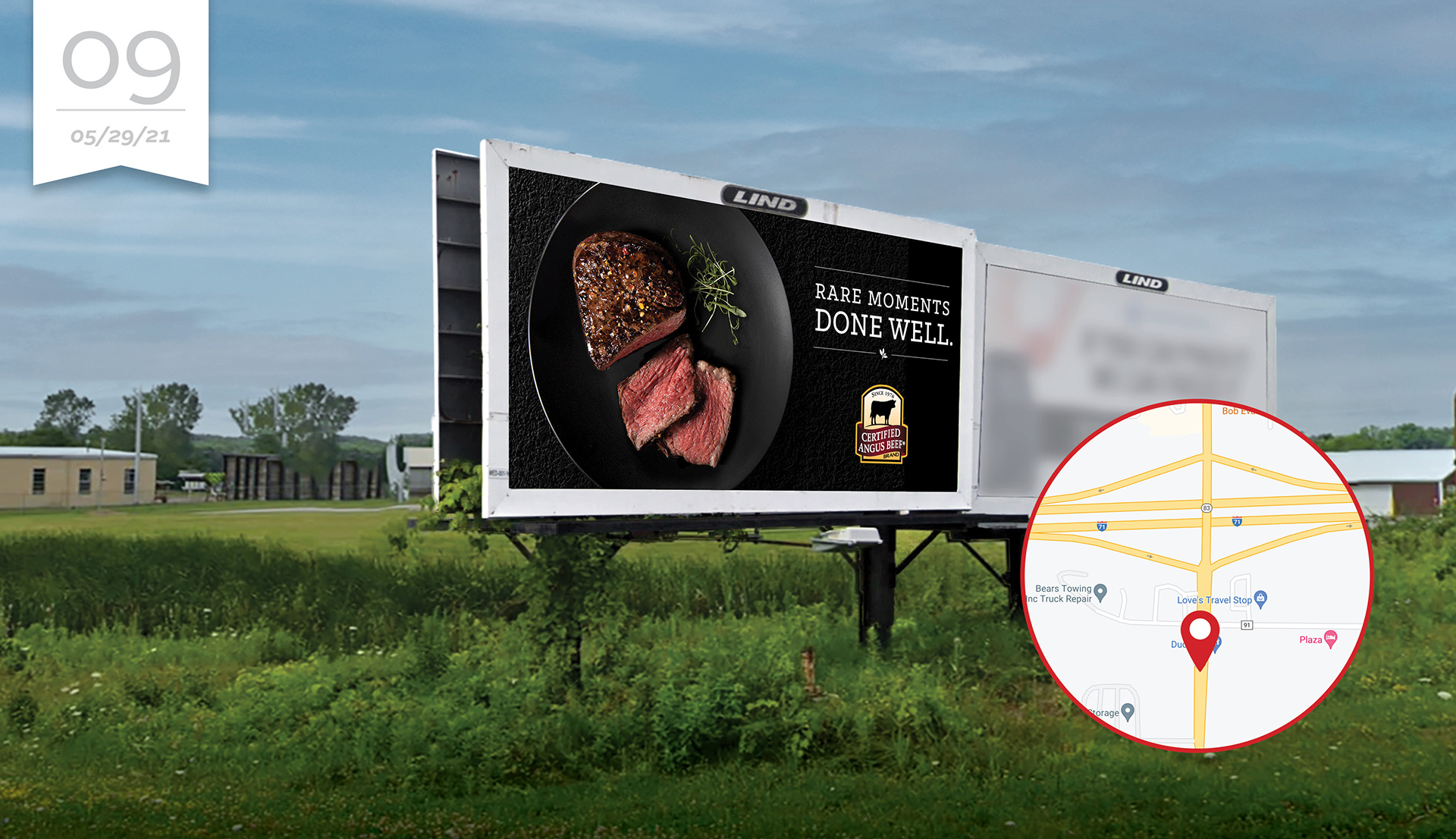 An Outdoor Splash in Wooster
We have some BIG news. During the month of June, drivers on OH SR 83 (Avon Lake Road) just south of I-71 will get to feast their eyes on this beautiful outdoor ad – 288-square-feet of the Certified Angus Beef™ brand! (We take no responsibility for the traffic delays it may cause.) Just in time for grilling season, we put together a simple message with a beautiful photo for a premium brand.
That's a recipe for success.
Read More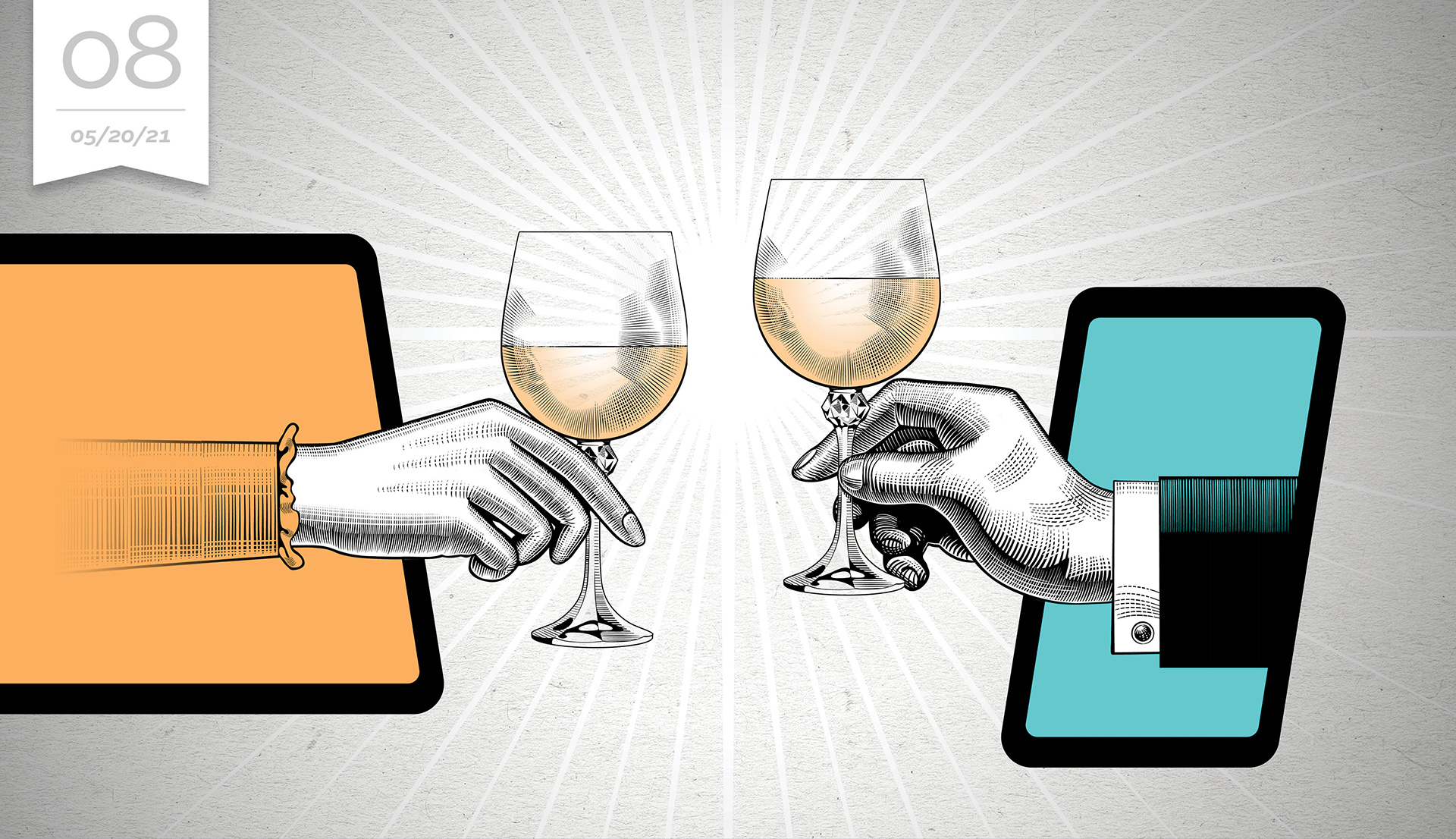 A Virtual Toast
The gathering of friends. The clinking of glasses. The shared stories and libations. This is how we toast 20 years of partnership. It may be virtual, but it's still meaningful. Because even now, we all have so much to be thankful for. So raise a glass as we sincerely wish you all the best of health, happiness and a prosperous future.
We look forward to a day soon when we can celebrate in person.
Cheers!
Read More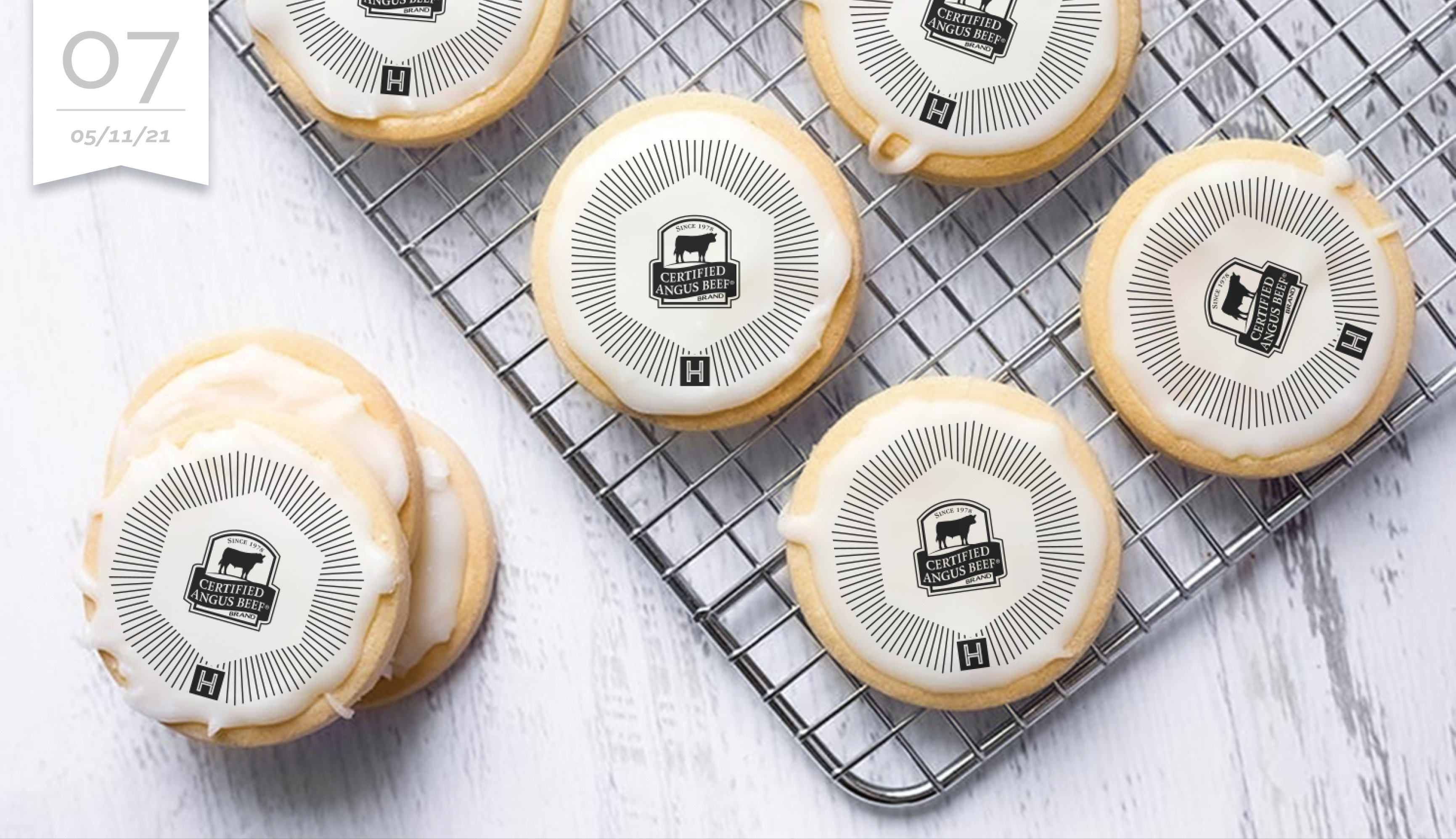 A Cookie Delivery
As the seventh act in our year-long commemoration, the Certified Angus Beef team will receive a delectable delivery this week.
There's nothing like a yummy treat to brighten your day. So we commissioned Wooster's own Miss Amy's Bakery to whip up some scrumptious snacks for all in the office to enjoy.
Gratitude never tasted so sweet!
Read More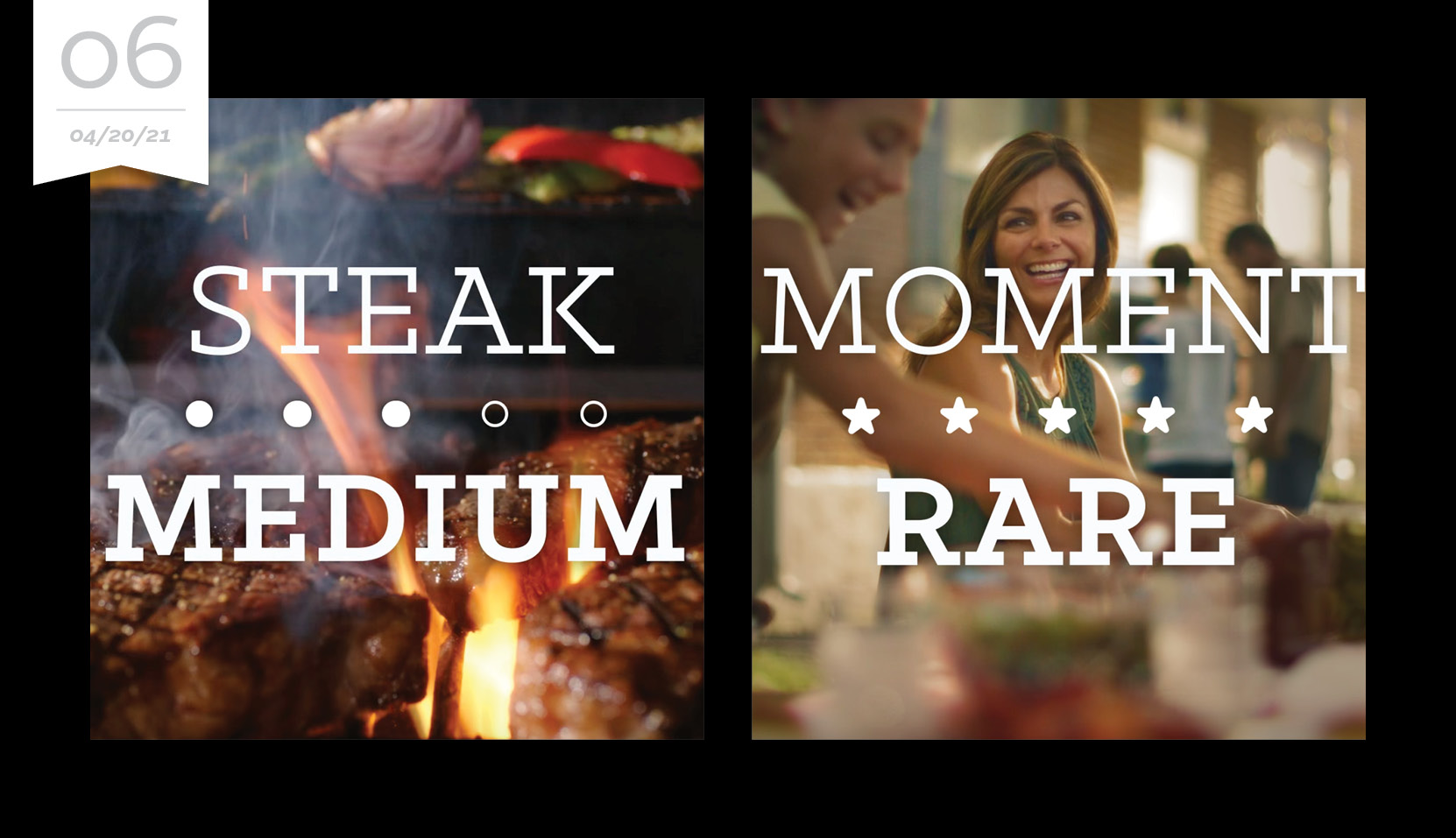 Value-Added Content
As part of this year's Certified Angus Beef brand's grilling season campaign, we are thrilled to share this video Hart crafted for use across digital and social outlets as value-added content. Our hope is it will provide turnkey video assets for local station promotions and ultimately drive traffic to CAB local retailers in relevant markets.
Read More
Here's to 20 years of rising to the challenge.
The challenge coin has a long and proud tradition as a means of commemorating a deep commitment to something bigger than one's self. Often that commitment is to service, but it is also to a set of shared values. This beautiful, custom made challenge coin is both a marker of our 20 years together and a promise of even greater things to come.
Read More